San Juan, Puerto Rico
Puerto Rico Convention Center
October 19-22, 2022
73rd Southeastern Regional American Chemical Society Meeting
"Chemistry transcending boundaries for a sustainable future"
SERMACS 2022 is expected to be one of the largest ACS regional meeting of chemistry professionals coming together to hear and give talks on "chemistry transcending boundaries or a sustainable future".
Our program includes the most progressive symposia topics and scientific presentations, a number of professional and student activities, and many exhibits for you to choose from. As a sponsor, you are sure to get a great return on your investment. We encourage the participation within your organization as well as your financial contribution.
Sponsoring  SERMACS 2022 is simple. Click the botton below to determine your contribution level and download the prospectus.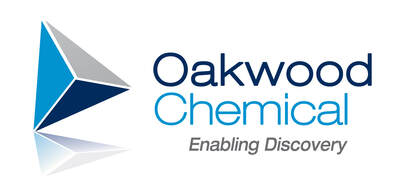 We'd like to express our deepest gratitude to our platinum sponsor, Oakwood Chemical!
Platinum : $24,999 - $10,000
Academic Researchers, Professors, Graduate and Undergraduate Students, Chemists, Laboratory Analysts, Chemistry and Environmental Professionals, Science Students, Biochemists, Natural Resource Conservationists, Bio-Science Professionals, Ecologists, Microbiologist, Chemical Engineers, QA/QC Managers, Engineers, Health and Safety Officers, Geologists, Environmental Attorneys, Industrial Pharmacists, Marine Biologists, Technical Professionals and Managers.