SOUTHEASTERN REGIONAL MEETING
AMERICAN CHEMICAL SOCIETY
OCTOBER 19-22, 2022 – SAN JUAN, PUERTO RICO
SERMACS 2022 was a complete success!

We thank all participants, including sponsors, exhibitors, symposia, workshops and technical sessions organizers, oral and poster presenters and volunteers. We also thank all special events organizers and attendees. Our preliminary numbers show 1,683 registered participants and numerous special events participants. As an example, the Chemistry Festival, at the Puerto Rico Convention Center Fountain Plaza draw around 1,000 middle and high school students and 200 volunteers.  We also thank the Organizing and Scientific Committee members for their hard work and commitment. The final numbers and the Final Report for SERMACS 2022 can be accessed below.
Download the SERMACS 2022 Program Book
AThe Program Book contains all the final Programs and information on SERMACS 2022 in a searchable PDF format.
SERMACS 2022 Mobile App
The SERMACS 2022 Mobile App (for iOS and Android) is available. Use the QR-Code below download the app. 

Welcome to SERMACS 2022

CHEMISTRY TRANSCENDING BOUNDARIES FOR A SUSTAINABLE FUTURE.
The Puerto Rico Section of the American Chemical Society is hosting the 73rd Southeastern Regional ACS meeting (SERMACS 2022), which will be held on October 19-22, 2022 in beautiful San Juan, Puerto Rico. As noted, the theme of the meeting is "CHEMISTRY TRANSCENDING BOUNDARIES FOR A SUSTAINABLE FUTURE". Our Local Section last hosted this meeting in 2009 with a record number of attendees and this year we are hoping to establish a new record. SERMACS 2022 will be an international event that we are promoting heavily both in the United States and all over Latin America.  The ACS is the world's largest scientific association with a membership of more than 154,000 chemists, chemical engineers, and others in related professions. Our region encompasses Virginia, Kentucky, and all points south of these states and east of the Mississippi River, including Puerto Rico. We invite you to explore this website for information, news and updates of this historic event.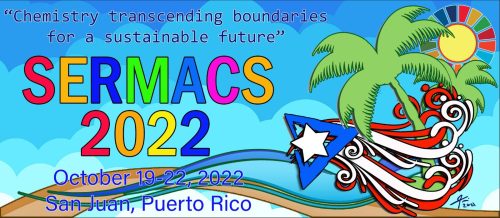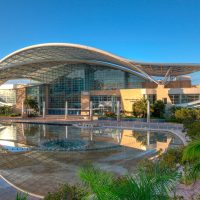 PRCC is the largest and most technologically advanced meeting facility in the region. It is also one of the greenest buildings in Puerto Rico and the Caribbean. 
SERMACS 2022 BREAKING NEWS
All Programs are updated. Click the "Programs" menu to access each program's details. We have also publish the full SERMACS 2022 Program Book in a searchable PDF format.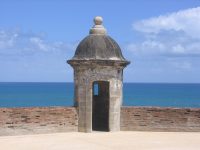 Explore Beautiful Puerto Rico
Puerto Rico, an unincorporated territory of the United States, is located in the northeastern Caribbean, east of the Dominican Republic. Together with our rich Spanish-Afro-American culture, you will experience miles of white sandy beaches, beautiful mountains and coastal valleys, and other natural wonders. You will also experience 500 years of history and extremely friendly people.