San Juan, Puerto Rico
Puerto Rico Convention Center
October 19-22, 2022
ACS offers funding to advance the chemical sciences through research, education and community projects. Among these, the Regional Awards Programs support excellence in chemistry and celebrate members and non-members achievements.  The Regional Awards will be presented at the Friday, October 21  awards luncheon, PRCCC Room 208 B. The awards include: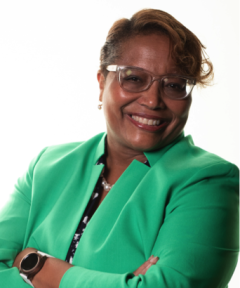 Stanley C. Israel Regional Award for Advancing Diversity in the Chemical Sciences
The Stanley C. Israel Regional Award recognizes individuals and/or institutions that have advanced diversity in the chemical sciences and significantly stimulated or fostered activities that promote inclusiveness within the ACS Regions.
Pamela Leggett-Robinson has led the Georgia Local Section's Minority Affairs Committee to win multiple ChemLuminary awards for their membership programming and service to the community. Most notably, Pamela's leadership on MAC has resulted in some of the longest running programs in the local section, including scholarships for high schoolers, annual networking events, and career panels.
With Pamela at the helm of MAC, ACS Georgia Local Section has consistently engaged in conversations related to DEIR, and in particular, equity and inclusion
Pamela's leadership has resulted in consistently active and reliable MAC participation, and notably serves as a core leadership development pipeline for the local section. This has resulted in a local section leadership team that is uniquely diverse and inclusive; this supports meaningful and impactful outreach to Atlanta's communities.
Pamela has served as the coordinating chair of the Percy Julian Scholarship program. This scholarship, organized through the Minority Affairs Committee of the Georgia Local ACS Section, has provided financial support and ACS membership to graduating high school students attending a four-year university or college and majoring in a field related to the chemical sciences.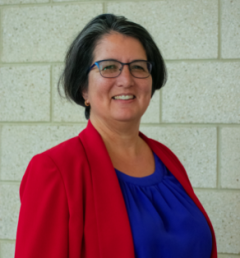 Stanley C. Israel Regional Award for Advancing Diversity in the Chemical Sciences
The Stanley C. Israel Regional Award recognizes individuals and/or institutions that have advanced diversity in the chemical sciences and significantly stimulated or fostered activities that promote inclusiveness within the ACS Regions.
Dr. Linette Watkins is recognized for dedication to broadening participation and advocation of DEI and underrepresented groups at the national level and local level. She has served on several ACS committees, working groups, and in divisions, organizing workshops, and symposia, and mentoring dozens of young women. Dr. Watkins's service to ACS was recognized in 2014 when she was named an ACS Fellow. She was recognized for her broader work in diversity and education when named an AAAS Fellow in 2018. For example, as a member and chair of the NSF Chemistry Research Experience for Undergraduate (REU) Leadership Group, she helped ensure that broadening the participation of minorities, women and persons with disabilities was at the forefront of the chemistry REU mission. She has presented talks, co-edited books, mentored faculty in Coach workshops, within the STEM Women of Color Conclave, and at PKAL. In these arenas, Dr. Watkins emphasizes the importance of listening to and appreciating different viewpoints in order to effect social change in higher education. Since coming to JMU in 2014, Dr. Watkins has conceived and pushed into action multiple initiatives on DEI issues that have transformed her department into one that is more attuned with social milieu of the surrounding community, and therefore more effective in all kinds of outreach – within JMU, to the scientific community, and to the local community. Her capacity to inspire others has greatly magnified the effects of her excellent service work and inspired change at JMU and across the region.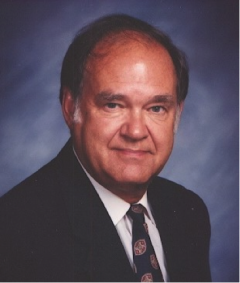 Ann Nalley Regional Award for Volunteer Service to the American Chemical Society
This award was instituted in 2006 by ACS Past President E. Ann Nalley as part of her presidential initiative to recognize ACS volunteerism.
Dr. Allan M. Ford is the former Director of Monsanto Company's Environmental Sciences Center and the former Director of the Texas Gulf Coast Hazardous Substance Research Center.  He is the past editor of the journal Waste Management for Pergamon Press.  Dr. Ford is past Chair of the American Chemical Society's Committee on Environmental Improvement (CEI), where he served for 20 years. He was ACS's liaison to the committee for the formation of the National Institute for the Environment. He has served on both Environmental Protection Agency (EPA) and Department of Energy peer review committees and EPA's long-range planning committee, where he became chair of the ACS Presidential Task Force on Credentialing and Chair of the ACS Task Force on Indoor Air Pollution and of the ACS Task Force on Environmental Research Funding.  Dr. Ford was very active in organizing several symposia including the first Green Chemistry Symposia held at a National ACS meeting.  He received a Hammer Award from U.S. Vice President Al Gore for his role in bringing forth Green Chemistry.  At ACS, Dr. Ford is the past Chair of the ACS Division of Environmental Chemistry, the ACS Committee on Public Relations, and Communications (CPRC), and on the ACS Committee on Professional Relations. He has been Chair of the St. Louis, Sabine-Neches, and Pensacola sections of the American Chemical Society and served for many years as the Councilor to the St. Louis section, and the Pensacola Section of the ACS. His  professional activities in recent years include serving on the Boards of the NW Florida Diplomacy Council, which entertains foreign visitors for the U.S. State Department, and the NW Florida Economics Council. Dr. Ford earned his B.S. from Iowa State University and his Ph.D. from Kansas State University.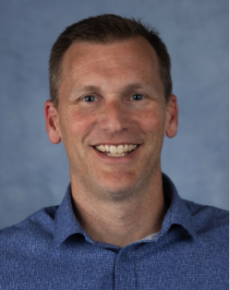 Regional Awards for Excellence in High School Teaching
The Division of Chemical Education (DivCHED) established an endowment to support Regional Awards for Excellence in High School Teaching in each of the ACS Regions.
Robert Ayton is an AP Chemistry, AP Physics C, and AP Calculus AB teacher at Redeemer Christian School in Ocala, Florida. He is currently in his 19th year of teaching. He has previously been named the ACS Florida Chemistry Teacher of the Year in 2014 and FAST Florida High School Science Teacher of the Year in 2017. Robert manages a website, www.mrayton.com, that serves hundreds of teachers and students each year in their content knowledge and understanding of science and mathematics. Prior to teaching, he was an analytical chemist and laboratory manager for 7 years at PMRS, Inc., a pharmaceutical company in Philadelphia, PA. He is married to Elizabeth and between them they have 4 boys that help keep life entertaining.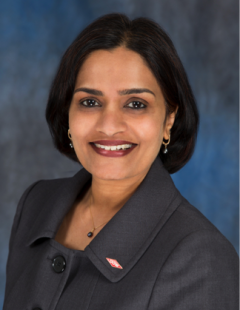 SERMACS Industrial Innovation Award
The award celebrates the successful innovations of industrial chemists and chemical engineers that contribute to the health of their local and regional economy and the corporate leadership for its advancement of a healthy economy.
Bindu Krishnan, R&D/TS&D Fellow in the Polyurethane Business is responsible for the strategy and technology development of adhesives and sealants for the construction, infrastructure, and mobility market. Annual sales of products she has developed in these markets at DOW has exceed $10MM/year. Prior to this she was a Research Scientist in Dow Automotive, driving the development of next generation automotive adhesive to help automakers meet globally legislated mandates for emissions and fuel efficiency. Bindu started her career with Dow Polyurethane in 2006, developing coatings designed to enhance synthetic leathers and wood. In 2007 she joined Application Technology Development (ATD) where she led the expansion and commercialization of numerous VORAMER™ binders for indoor and outdoor applications. Bindu also commercialized two fully formulated 1K polyurethane resilient and hardwood flooring adhesives – DIAMONDLOCK™ RFA 300 and DIAMONDLOCK™ FCA 500. This product was recently honored with the Edison Award ™ for excellence in new product development. Bindu's technical contribution has been honored with the prestigious AIChE Industrial Progress Award for her career accomplishments, service to society and service to the Institute. She also received the 2019 Excellence in Science Award bestowed by the DOW's Gulf Coast and Latin America Scientist Organization. She is passionate about science as well as "Women in the Chemical Industry". She was recognized with the "DOW's North America 2017 WIN Champion Award" for advocacy of gender diversity. She has chaired American Institute of Chemical Engineer's Women's Initiative Committee. She  is currently on the Directorial Board of DOW's Women's Innovation Network (WIN-Freeport Chapter) and PMSE's (ACS), executive committee member and leads the communication initiative. She is also a STEM ambassador, steering the STEM activities throughout Brazoria County.
Bindu holds a Ph.D. in Organic Polymer chemistry from University of Bordeaux, France. Bindu has authored 11 peer reviewed Journal articles, 15 granted patents in US, EU, and CN, over 90 DOW internal publications and numerous pending patent applications.