K-12 Teachers and Students Day
San Juan, Puerto Rico
Puerto Rico Convention Center
October 19-22, 2022
Educating for Sustainability Symposium for K-12 Teachers and Students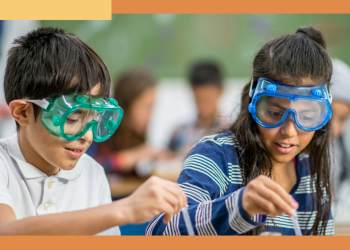 In 2015, the United Nations approved an agenda with 17 goals and 169 targets for Sustainable Development. This agenda is a plan of action in favor of people, the planet, and prosperity. Understanding the need to empower vulnerable populations, this symposium addresses the need to include the discussion of sustainable development and the incorporation of the goals developed by the United Nations in classrooms. 
Topics related to sustainable development will be discussed, and teachers will have the opportunity to present their experiences and strategies for introducing the topic in their STEM courses. There will also be an opportunity for students to showcase their knowledge and interests in the topic. Attendees can ask questions and interact with a panel of scientific experts who address and work with sustainable development issues in Puerto Rico. To encourage participation and outreach, the teacher with the most innovative teaching strategies and the students who present the most complete and innovative proposals for solutions to sustainable development goals will be awarded prizes. The best presentations will be invited to submit a paper or activity to be published in a book related to sustainable education practices in chemistry.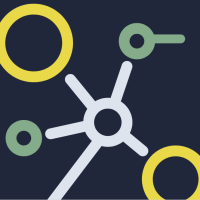 Sustainability Innovation Challenge
Do you have an idea on how to use chemistry and other STEM discipline to contribute to achieve the sustainable development goal? This is your opportunity to show your ideas or project. Click the button below for more information.
K-12 Teachers and Students Day
Program
Friday, October 21, 2022
Exhibit: Latin Women in Science and their contributions to ODS
In this exhibit the public will know about over 50 different latin female scientists and how their research contribute to the sustainable development. 
Coffee Break/ Visit Chemistry Festival Activities
Concurrent workshops for teachers 
Free Tools to Integrate into Labs and Research Process in a Classroom 
Dr. Yajaira Torres, Society for Science Expansion Lead Advocate Description: This workshop will introduce participants to different free tools and apps that facilitate the data collection, documentation and analysis during laboratory and research activities. Capacity: 25 participants. 
Arduino for sustainable Development

Dr. Liz Diaz and Mr. Carlos Malca
Capacity : 20 teachers
Description: Arduino is an 'Open-Source Embedded Development Board'- uses sensors, actuators and an integrated development environment for developing different types of projects. The workshop will help teachers learn the principles associated with Arduino hardware and software. Training emphasis is given to applied knowledge of the principles by exposing the teachers to working projects. Examples of how to integrate the technology in students' projects will be presented.
STEAM Education for Sustainability
Presentation of teacher's projects and activities – From the classroom: STEAM teaching strategies to introduce the principles of sustainable development in the classroom. (10 minute presentations)
Concurrent workshops for teachers and students 
Monitoring Water Quality 
Coordinator: Center for the Innovation Research and Education in Environmental Nanotechlogy Description: Participants will be introduced to water quality methodologies and challenges. Different opportunities to collaborate with nonprofit organizations and activities to introduce this important topic in STEM courses will be presented. Capacity : 20 participants ( teachers or students) 
How to teach chemistry in a fun way when you don't have a lot of resources? 
Dr. Kariluz Davila, Dr.Liz Diaz, Dr. Lorell Munoz, Prof. Uriel Rivera Description: Participants will be presented with different alternatives to introduce chemistry concepts with fun demonstrations using household materials and free digital tools including simulators and smartphone apps. 
Capacity 20 teachers participants:
Sustainability Innovation Challenge
The videos submitted by high school students to the contest will be presented and the winners will be announced