ACS & SERMACS 2022 Covid-19 Guidelines
ACS is committed to keeping members and event attendees safe from COVID-19. 
Vaccination (or a negative lab test) is required for all attendees, speakers, exhibitors, guests, and ACS staff who attend the Southeastern Regional Meeting (SERMACS) in person in San Juan, PR. Please use the following instructions to verify your information through the CLEAR/Health Pass vendor:
Vaccination record uploading Using the CLEAR App
1. Follow this link or use the QR-Code ACSVAX22  on the right and enter your mobile number to receive an automated text message with a link to download the CLEAR app from your device app store.
 If you're already enrolled in CLEAR, you can add a health pass using directly the code: ACSVAX22.
2. If new to CLEAR, create an account. You will need a government-issued photo ID and good lighting to take a photo of yourself. If already enrolled, verify your identity in CLEAR.
3. You don't need to enter your ACS Badge ID in the app. You can skip this question and continue to setup your HealthPass.
4. Follow the prompts to upload your vaccination record  and identification documents.
5. When your screen turns green, your identification and vaccines have been verified and confirmed.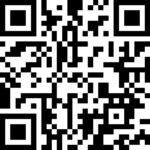 Negative Covid-19 Test uploading Using the CLEAR App
For those not vaccinated, you will need to provide a negative COVID antigen test taken within 48 hours of arrival to Puerto Rico Convention Center. If you are going to upload a laboratory test, use this link or the QR-Code ACSLAB on the right. It is the same process, but instead of uploading your vaccination record you would upload a negative COVID test.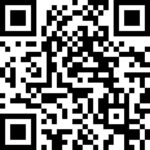 Exemptions are considered at the discretion of the SERMACS organizers. Please contact us if you need to request an exception to the vaccination policy. 
ACS recommends that all attendees, vendors, and ACS staff wear a face mask while in the meeting venue, any facility hosting an ACS-sponsored event or meeting, or while attending an ACS-hosted/sponsored event or meetings.